Ceramics Foundations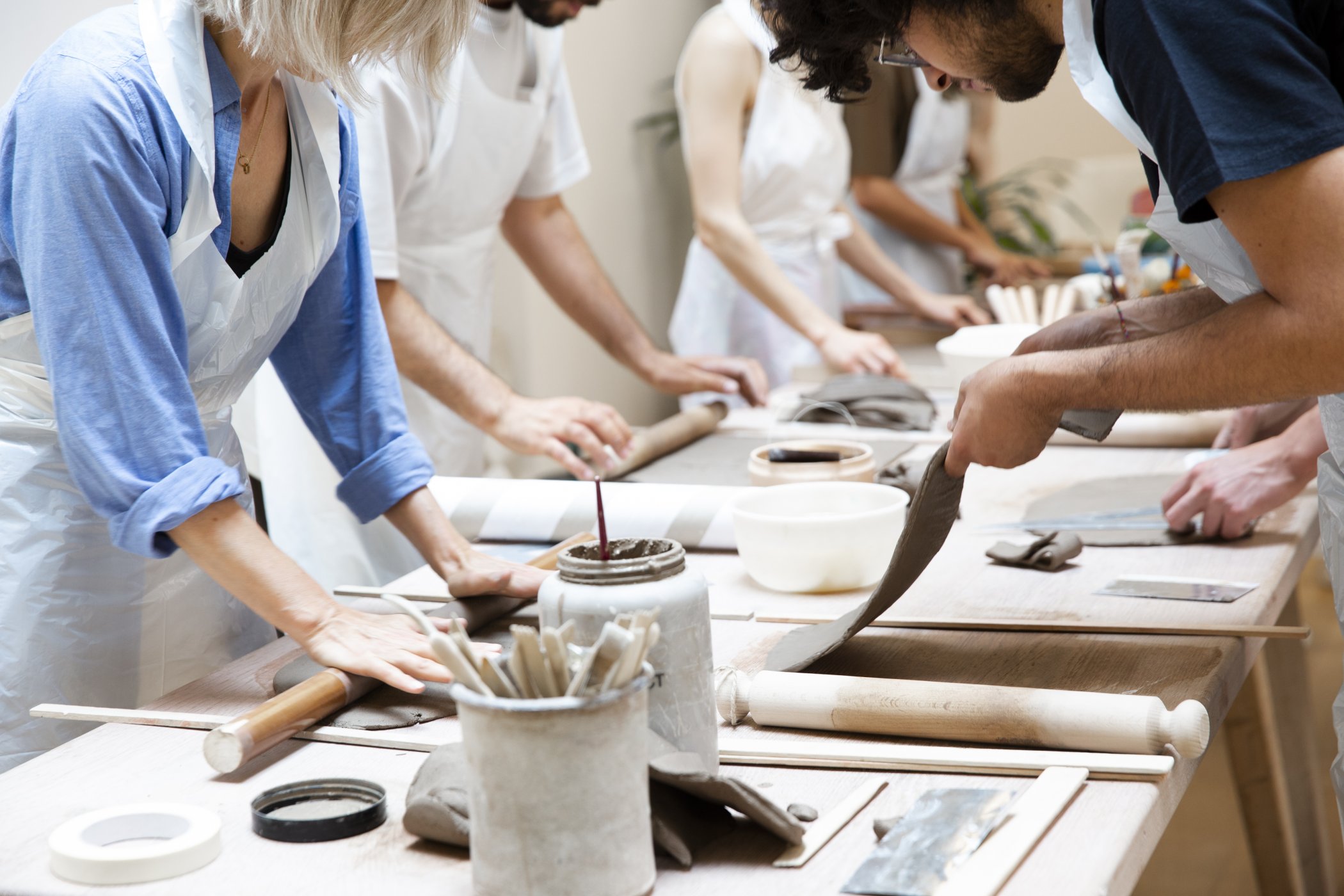 The Foundation Course is designed to provide participants with the theoretical and practical knowledge to work with clay and create simple shapes, decorative or everyday use objects. Experiencing ceramics is an invitation to explore new parts of the self in the practical dimension of manual application, in connection with the material and the others participants. During the classes, each of the students will experience the main manual clay construction techniques, from pinching, to coil and slab building. The course, structured in four weekly lessons and open to a maximum of ten participants, is designed for those approaching ceramics for the first time or intending to regain familiarity with the material. In addition to the firing and consignment of the pieces created, the participants will receive a certificate of participation and a collection of notes and handouts useful for continuing the ceramic experimentation process. Participation allows enrollment in the Intermediate course and all other courses of different levels. At the discretion of the teacher, the most interesting creations will be proposed to be published on the Officine Saffi social media accounts.
September 18 - October 9
every Monday,
7.00 pm - 9.30 pm
4 group sessions,
max 10 participants.
Price: 295€
Book now