Wild Clay. Nina Salsotto Cassina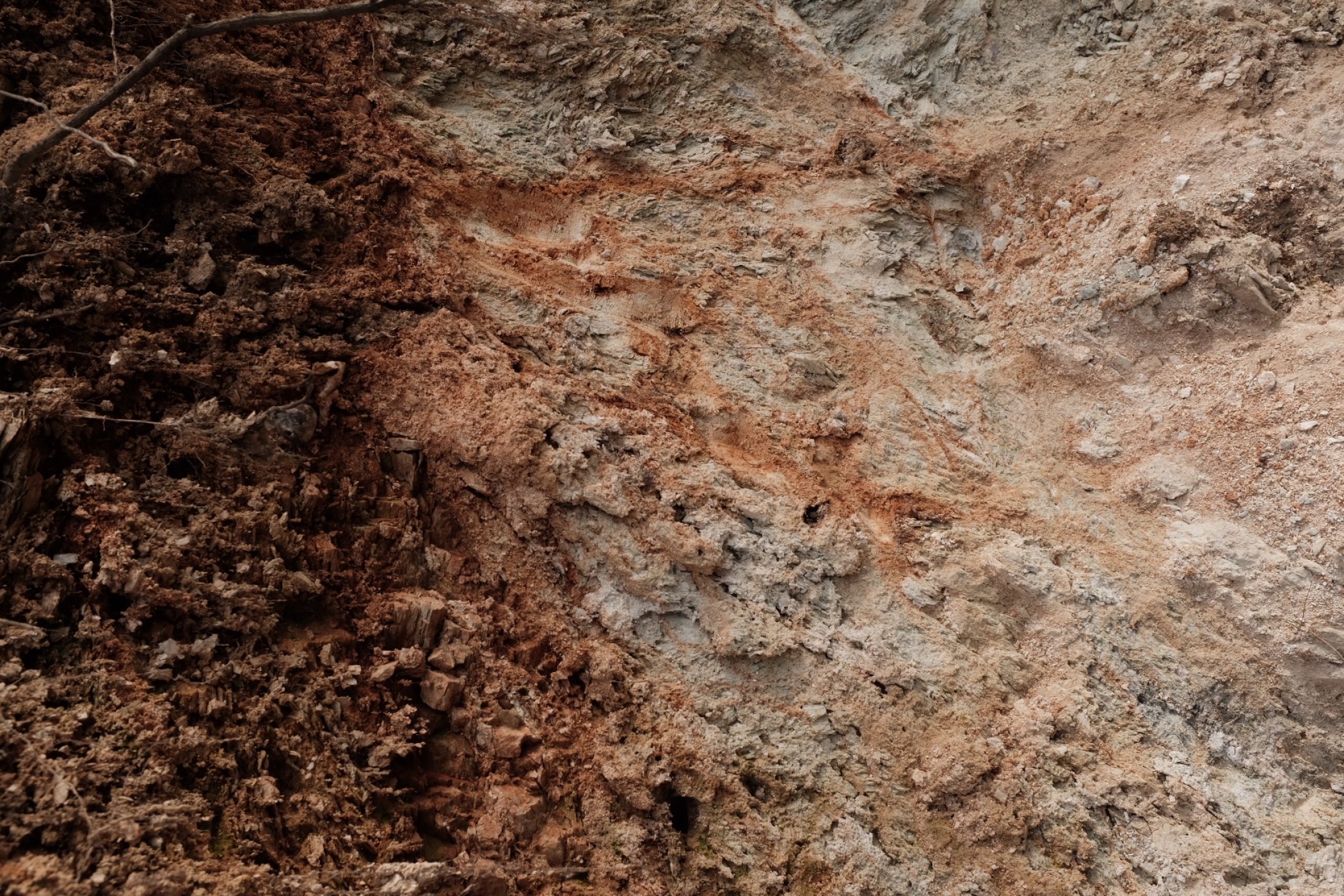 The workshop Wild clay – Rocks and Natural Clays in Ceramics by the artist and designer Nina Salsotto Cassina is designed to bring materials found in nature within one's own ceramic practice. Participants will learn how to identify and use natural clays and rocks to develop clay bodies, slips and tempers. All topics and techniques discussed in the two-days workshop can be easily replicated in your own studio and with local materials from different geographic areas.

Saturday, May 13th
from 11.00 am to 1.00 pm and from 2.00 to 5.00 pm

The first day of the workshop will begin with the "journey" of clay, the story of how it is formed in nature and how we can learn to identify it. We will then continue with the observation of geological maps and other sources that help to understand the territory. After an initial theoretical introduction on the different types of clays that are around us, we will move on to the different methods of sieving and preparing a mixture. A series of tests will then be performed to help understand how to use clays in ceramics practice: fusion, plasticity and temperature tests.

Subjects
What is Clay? The different types of clays found in nature.
How to read the territory: maps and alternative ways of observing the soil.
Ethics and harvesting: territory is politics and poetry.
How and when to process a clay: dry and wet method, processing tools.
Problematic minerals: what to do?Preparation of samples and test tiles to identify the curing temperature.

Sunday, May 14th
from 10.00 am to 1.00 pm and from 2.00 to 5.00 pm

The second day of the workshop will be dedicated to exploring other methods of using clays and rocks as engobes and tempering, taking into consideration the physical and aesthetic qualities of the different materials and how these can be combined to obtain an infinite series of results. All tests of the first day will be completed; we will thus proceed with the cataloging of all the samples in order to be able to recognize the different materials and techniques used after firing.

Subjects
How to "modify" a natural clay.
Volumetric mixes: create slips or doughs from different elements.
Tempering with rocks: which ones to use and how to break them.
Sample preparation with different types of grog or temper.
Preparation of tables with different slips.

No specific knowledge is required and the workshop, open to a maximum of 10 participants, is aimed at beginners as well as experts.

Participants are invited to bring small containers of previously collected clay, sand and rock chips to the workshop. In terms of quantity, a jar of jam is sufficient, if clay cannot be found near the house, any type of soil is fine, even that of the home garden or a few spoonfuls of earth collected in a park, together with a few pieces of rock and some sand. Before the workshop, let the collected samples dry completely in the sun, so they will be more easily workable. Other small samples of material will be available in the studio for analysis and testing.The students' experiments, created during the workshop, will subsequently be fired at different temperatures (900, 1100, 1200, 1250) in oxidation and will be available for collection at Fondazione Officine Saffi one month after the end of the workshop.
From Saturday, May 13th to Sunday, May 14th

Price per person: Euro 300.00

The workshop will take place at Fondazione Officine Saffi, Via Aurelio Saffi 7, Milan